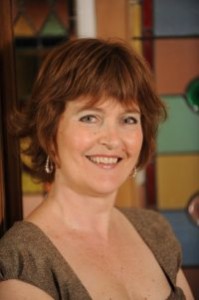 I'm interested in the dark side of people and what makes them do extreme things. I think we all have a dark side which we hide from the world, and often, from ourselves. My first novel THE LIE OF YOU explores jealousy that deepens into full blown obsession. It has had over 200 reviews and I want to take this opportunity to thank readers for taking the time to write them. Reviews are pure gold for a debut writer and one of the points that emerged was a difference of opinion about whether or not to sympathise with the character Heja by the end of the book. This definitely divided people.
My second novel AFTER THE STORM also has a character in the grip of psychological trauma. My aim is to write character driven stories and to let the plot develop from how each character would react to circumstances given their history and their psychology.
AFTER THE STORM – published this summer – opens in Belize City and then moves to an island in the Caribbean called Roatan. An English couple, Rob and Anna, have just met an American couple Owen and Kim who have a handsome old boat. Owen suggests they charter his boat and he will take them to Roatan, where the diving is sensational. Anna does not want to go at all, but Rob is really keen and he persuades her. Unknown to them Kim is desperate to go home to Florida. It is Owen who is determined to continue their life on the boat. So straightaway we have conflict of wishes between the four characters and a boat can be a very claustrophobic place when tensions start to build.
They set off. With only the four of them on board it should be paradise: afternoons spent snorkelling; nights enjoying the silence and solitude of the sea. But why does Owen never sleep? Why is he so secretive about his past? And why does Kim keep a knife zipped into her money-belt? They arrive in Roatan and not all is what it seems. Anna, who is a speech therapist, can usually get people to talk, but this time does she want to?
I've been to Roatan and felt it would make a great setting for a novel. It is beautiful but also has a kind of frontier feeling where the normal rules don't seem to apply. I drew on a journal I kept when I was there and my many photos to help me create the atmosphere of the island.